Last year I shared a plethora of Thanksgiving traditions. The response was huge because these ideas were different from the typical ideas. These are ideas that
move beyond a craft to helping you leave a legacy with your children
.
Instead of simply reposting all of these ideas, here are the links. Click to find out more!
Chain of Praise
- Creating a paper chain of things you are thankful.
Memorize Psalm 100 with actions
A book to introduce the
true meaning of Thanksgiving
and being thankful. We use this book to introduce whatever activities we are doing as a family.
Kernels of Thanks
- Circling the table to share thanksgiving.
Gratitude Rolls
- Hiding thanksgiving in a crescent roll.
Thanksgiving Play
- Use this book as an example for writing your own Pilgrims and Indian Thanksgiving play.
Create personal
Attitude of Gratitude
charts. Allow the child to place a sticker everything he or she demonstrated a proper attitude.
Ideas for
cute fall and Thanksgiving food
!
Turkey of Thanks
- easy craft for preschoolers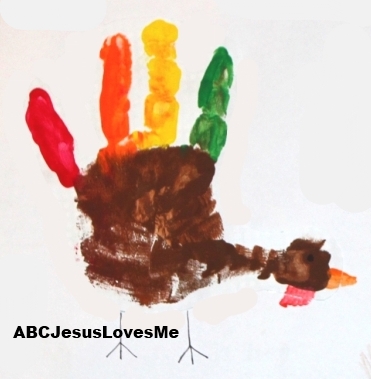 Handprint Turkey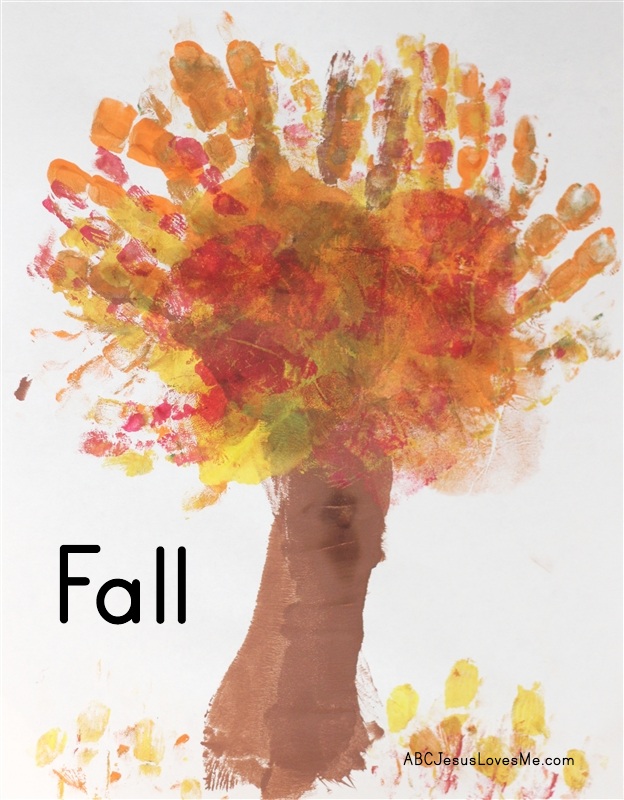 Fall Handprint Tree
Table Cloth of Thanks
used year after year.
Find more ideas on the
ABC Jesus Loves Me Thanksgiving
page.
Tomorrow I will begin sharing new ideas including how we are changing our Chain of Blessings to match a need in our family.
Have you registered to win the adorable character education book,
Can't Wait Willow
?

What Thanksgiving traditions do your family have?